The Grand Experiment: A Discussion on the Intersections of Science & Poetry
June 2, 2021 | 6:00 pm

–

7:30 pm

EDT
Sarah M. Sala, author of "Devil's Lake", is joined by a distinguished panel to discuss the intersections between science and poetry
The poet Octavio Paz claimed that modern poetry and science overlap, both being born of experimentation. What does this intersectional laboratory teach us about ourselves and the world? How does experimentation across disciplines challenge the status quo, and how does humanity benefit from their fusion? Join us for a discussion on the intersections of science and poetry with a distinguished panel of scientists and writers, including Sarah M. Sala, author of the poetry collection Devil's Lake.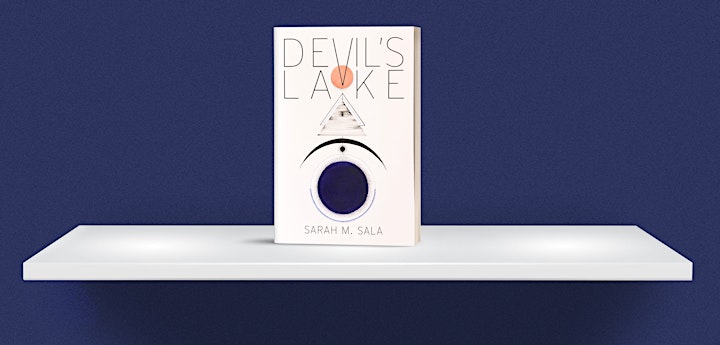 (Pictured: Devil's Lake by Sarah M. Sala in front of a blue wall)
Sala (Expository Writing, NYU) is joined by Jenny Qi (Poet and Biologist), Joalda Morancy (Geophysical Sciences and Astronomy & Astrophysics student, University of Chicago) and Karel Green (Co-Founder of POC Squared, and Astrophysics doctoral student, University of Nottingham). Panel moderated by Neutrino Physics PhD student, Pruthvi Mehta.
---